---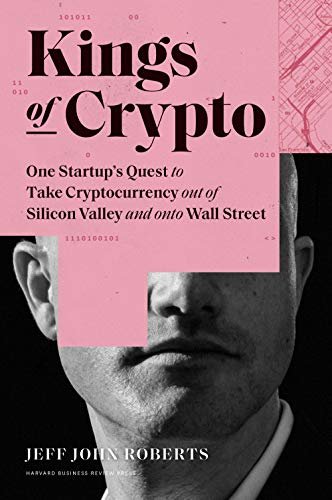 While Libertarian technologists believed that Bitcoin would be the foundation of a new world, the bubble burst soon enough. Jeff John Roberts notes how, even though the lightning struck, the Bitcoin survived itself in this excerpt from 'Kings of Crypto'.
The JP Morgan Chase Tower stretches fifty-two stories above Manhattan's fabled Park Avenue, an imposing glass declaration of power and prestige. From one perch on the forty-ninth floor are stunning views of Central Park and midtown, along with fine art and a glass case that displays the pistols used by Vice President Aaron Burr to kill the country's first Treasury Secretary Alexander Hamilton in a duel. There's a bar and a long table where bankers and their guests dine high above the city. Presiding over all of it is Jamie Dimon, the most influential banking CEO in the world and bitcoin's most famous, most powerful nemesis.
Dimon has thick white-gray hair, soft features, and piercing blue eyes. One spring morning in 2019, he rose and trained those eyes on a CEO half his age who'd arrived from California. He extended his hand, and Brian shook it. The two men turned and stared out the windows of Dimon's office at the financial capital of the world. 
For Brian, the clandestine meeting was an opportunity to learn. Still possessed of his insatiable desire for self-improvement, Brain asked Dimon for insights about the financial system. He had recently done the same with Lloyd Blankfein, the senior chairman of Goldman Sachs.
Dimon's motives for the meeting were less obvious. Beyond the good grace of mentoring a younger executive, why would crypto's most prominent critic sit down with one of its biggest advocates? As it turned out, Dimon's views of crypto were a lot more nuanced than media caricatures would imply. And part of him was simply tired of being asked about it.
Later, people would come to understand it. "I didn't want to be the spokesman against bitcoin. I don't really give a shit- that's the point, OK?" Dimon said in an interview.
What Dimon said about crypto was surprising. More surprising still was what he had done about crypto. Over five years, while he had publicly ranted against about bitcoin and dismissed crypto, he had also quietly encouraged ambitious blockchain research inside JPMorgan. This included the creation of Quorum, a spinoff of Ethereum that serves as a private network and ledger for financial transactions. He had even approved JPM Coin, a new cryptocurrency to settle cross-border payments with clients.
At the same time, JPMorgan was dabbling with crypto, Coinbase was moving closer to traditional banking. The one-time startup was applying for a federal bank charter, a powerful license that would open the door to offering FDIC- insured deposits and give Coinbase direct access to the Federal Reserve. Without realising it, the two leaders, seemingly as far apart ideologically as their offices were geographically, had been moving toward each other.
By 2019, the worlds of Wall Street and Silicon Valley were suddenly not so far apart. Coinbase had spent the year playing catch up to finance. But, "In the long term, it's not Coinbase versus Binance", says Barry Silbert, the early Coinbase investor and bitcoin billionaire. "It's Coinbase versus JP Morgan".
Silbert's prediction may come true in the long term, but in 2020 the upstart Coinbase and the senior incumbent of finance, JP Morgan, would come together in a surprising way. Brian and Dimon's meeting, it turned out, had laid the groundwork for JP Morgan to take Coinbase on as a banking customer. Only five years earlier, startup friendly Silicon Valley Bank had cut off Coinbase over fears about bitcoin, and now the most venerable financial firm on Wall Street had agreed to handle its money.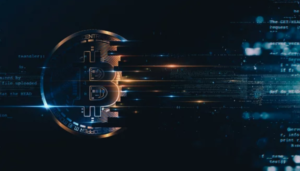 It's an axiom that we overestimate the impact of technology in the short term and underestimate it in the long term. That's certainly true of the consumer internet, whose arrival in the 1990s produced a frenzy of speculation and then a spectacular crash. Barry Schuler, who was CEO of one of the dot-com boom's most famous companies, America Online, recalls what happened next: "When the cool-down came, a lot of the media establishment breathed easy and said, 'We don't have to worry about that'. AOL's market collapsed and everyone was like, "Thank god that was a fad.' Now, of course, Netflix is killing media companies."
Today, Schuler is a board member of Coinbase and sees the same phenomenon taking hold. The Wall Street establishment, he says, has become smugly complacent about crypto since the collapse of 2017 bubble. But Schuler says the status quo can't last: "Look back at the first phase of the internet from the 90s to now," he continues, "and look at all the businesses that have been disrupted- from retail to media to advertising. Financial services is basically untouched. They've built a transaction layer on the top of their core services so people can check their accounts but everything underneath is archaic and obsolete. And this is the largest industry in the world."
Schuler predicts that Wall Street is on the cusp of the same massive internet-driven disruption that befell so many other industries. Blockchain, he says, will give rise to a new token-based financial system that will radically transform traditional debt and equity markets.
The question is whether banks and old-school financial firms will adapt to this changing world quickly enough. Alex Tapscott, a CFA and coauthor of the book Blockchain Revolution, notes how industry incumbents are rarely at the forefront of technological change. 
"Typically, the leaders of old paradigms don't embrace new ones. That's the reason Marriott didn't embrace Airbnb and why the White Pages got replaced by Google," Tapscott says. His observation is a perfect example of "the gale of creative destruction", a phrase coined by legendary economist Joseph Schumpeter, who nearly eighty years ago defined it as "a process of industrial mutation that incessantly revolutionizes the economic structure from within, incessantly destroying the old one, incessantly creating a new one."
But in the case of banks, Tapscott notes, some are more poised to adapt to the impending gale than typical incumbents. He points to JPMorgan's pursuit of blockchain research and to Fidelity, the investment giant with nearly $7 trillion in assets under management that's expanding aggressively into crypto.
Schuler and Tapscott aren't the only ones who believe massive, blockchain-based disruption is coming to Wall Street. Anyone very familiar with crypto is quick to make the case that the technology is so superior to the current system that its adoption is inevitable. They point to the power of digital tokens, which can be used not just as a currency but as a system of tracking ownership and for tamper-proof record keeping. One obvious use for tokens, says Balaji Srinivasan, is for cap tables- the documents that show who owns how many shares in a company, a fixture of the startup and venture capital worlds.
Reprinted by permission of Harvard Business Review Press. Excerpted from Kings of Crypto: One Startup's Quest to Take Cryptocurrency out of Silicon Valley and onto Wall Street. Copyright 2021 Jeff John Roberts. All rights reserved.
---
- Advertisement -

Trending Now
You may also like